Main Office
9909 Mira Mesa Blvd, Suite 150
San Diego, CA 92131

Main Number:

858-535-0100

Fax:

858-535-1999

Loading Email...
Lawrence Delsen, CPA
Managing Partner
Phone: 858-535-0100 ext. 103

Loading Email...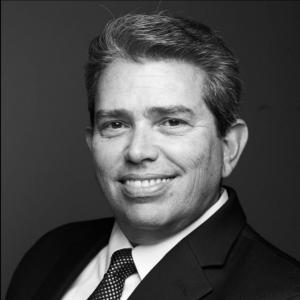 As Managing Partner of Delsen and Company LLP since 1994, Lawrence Delsen has remained a trusted advisor and business leader serving professionals, executives, business owners and investors located throughout the United States and Mexico.
Over the last 30 years while the firm has grown and expanded, Larry has purposefully maintained a boutique firm, guaranteeing his quality of work and complex services his clients have come to rely upon. These services include sophisticated tax planning for start-up ventures, mature companies, LLC's, partnerships, "Subchapter S" corporations as well as family businesses. The practice also handles tax audit and controversy work involving the Internal Revenue Service and the Franchise Tax Board.
"I really enjoy helping people with their tax and financial matters. I enjoy developing tax saving strategies. And ultimately I enjoy being considered a trusted advisor to our clients."
Larry received a Bachelor of Science degree from Fairleigh Dickinson University in Teaneck NJ in 1976.
Prior to Delsen & Company LLP, Larry spent 4 years in in the NY/NJ Metropolitan area servicing Wall Street clients in the areas of tax and audit. Once relocated to San Diego, he worked for a large local CPA firm as a tax supervisor. He then joined a La Jolla CPA firm earning his way to senior tax partner and resigned to open Delsen & Company LLP.
Professional affiliations and or organizations:
California Society of Certified Public Accountants
Board Member of an NFL Franchise
Past President, Vice President and Treasurer, Jewish Community Centers of San Diego.
Past Board Member Hebrew Homes of San Diego.
Past Board Member Guardians of San Diego.
Joseph Church, CPA
Partner
Phone: 858-535-0100 ext. 105

Loading Email...
Joseph E. Church, has remained a valuable team member at Delsen and Company LLP for 20 years. He continues to represent high net worth individuals and their businesses in tax and accounting matters including tax planning, tax preparation, tax controversy and succession planning. He has experience working with multi-state and international tax issues as well as estate and trust tax preparation and planning. His broad business knowledge and background has allowed him to work with a wide variety of industries.
Joe earned his Bachelor's Degree in Accounting from San Diego State University and became a Certified Public Accountant in 2003. Prior to Delsen and Company LLP, he spent several years as a Controller for Gafcon, Inc. as well as a Tax Manager for Jones Schiller & Company, LLP.
Joe is a San Diego native.
Professional affiliations and or organizations:
Member of the American Institute of Certified Public Accountants.
Member of the California Society of Certified Public Accountants.
Ann Whited, CPA
Phone: 858-535-0100 ext. 107

Loading Email...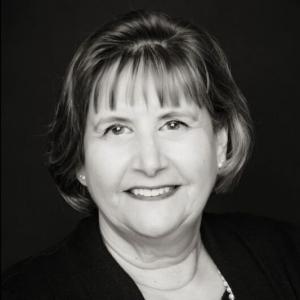 Ann D. Whited has been a Certified Public Accountant with Delsen and Company LLP for 15 years. As a past business owner of an accounting practice in the Sierra Foothills, she truly understands the rewards and challenges associated with business ownership. Ann is able to impart her first-hand perspective to her clients, supporting them in achieving their desired financial goals in the areas of tax planning and preparation, accounting, Quickbooks and Pro Advisor.
Ann earned her Bachelors degree in Accounting from San Diego State University. Upon graduation she worked for several large corporations in both the oil and gas industry and for a public utility. She and with her husband relocated to the California Sierra Foothills where they co-owned an accounting practice where she assisted clients with taxes, business operations and government contracting for 10 years. She furthered her accounting career working for a CPA firm in Placerville California, preparing tax returns and assisted small businesses with daily financial activities for 8 years. After being away from San Diego for 18 years they decided to return to San Diego.
Professional affiliations and or organizations:
California Society of Certified Public Accountants
Scott Delsen
Accountant
Phone: 858-535-0100 ext. 108

Loading Email...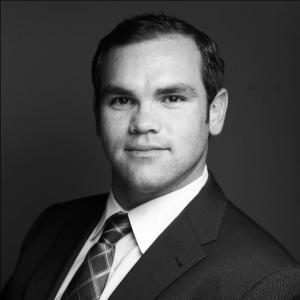 Scott Delsen has been an essential member of the Delsen and Company LLP team for over 10 years. As a Tax Manager and Certified Tax Preparer, Scott provides a wide range of services to individuals, partnerships, limited liability companies, corporations, trusts, and charitable foundations. These services include tax preparation, tax planning, tax compliance, management consulting, accounting, business valuation and business financial services. He collaborates with clients of all sizes, from small startups to large corporations.
Scott earned his BS in Business Administration from Sonoma State University as well as a Professional Certificate in Accounting from the UCSD Extension program.
In his free time, Scott enjoys spending time at the beach, with his wife Chelsea and their son, Merrick. Scott spent 4 years working in the wine industry in Napa, CA and has a vast knowledge of wine and the wine industry.
Kate Gaunt, E.A.
Tax Senior
858-535-0100 ext. 111

Loading Email...
Kate has over 30 years of experience in the taxation of individuals and businesses with multi-state issues, including corporations, S corporations, LLC's, partnerships, and rental real estate properties. She also has experience in trusts, gift tax returns, non-profit organizations, and business accounting and bookkeeping.
Kate earned her Degree in Accounting at UC Berkeley. She started her career as an accountant at a leasing company in San Francisco, then moved on to business income taxation at PriceWaterhouseCoopers and KPMG. She moved back to San Diego in 2000 working at Ernst & Young. Kate specialized in tax preparation for high-net worth individuals and small business owners and enjoys finding tax saving solutions for clients.
Bill Staley
Senior Accountant
Jamie Keller
Office Administrator
Phone: 858-535-0100 ext. 104

Loading Email...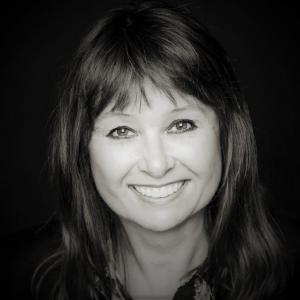 The office would not run without the dedication and hard work of Jamie Keller, Office Administrator. Jamie has been with Delsen and Company LLP since its inception. Jamie has been an integral part of all client activities, while helping to implement the company's policies and procedures. Her administrative responsibilities include payroll, billing, accounts payable, accounts receivable and coordinating appointments during the busy tax season. Jamie provides unparalleled customer service and ensures the office runs smoothly and efficiently.
Professional affiliations and or organizations:
Executive Board Member of Young Actors Theatre
David Crall, M.B.A, J.D CPA
RETIRED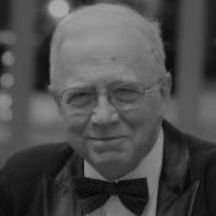 David served with Army artillery in Vietnam. Duties included heardquarters battery commander and battalion staff intelligence officer. Managed store and district manager bonus contract negotiations for SupeRX drug division of Kroger. Left to be Finance Director at Cincinnati Community Action Commission. At the river barge division of Eastern Gas and Fuel Associates, he supervised payroll processing for 1700 employees, including payroll tax returns. Devised job classification, rate structure, pension plans, and executive compensation packages. Promoted to Tax Manager coordinating preparation of income, property, sales, and franchise tax returns for ten affiliated companies in nine states. Moved to Florida as Chief Financial Officer and memeber of the Board of Directors for Cellular Radio Telephone Company. And, for the last 30 years he was Tax Manager for CPA and Law Offices preparing returns for all types of entities, handling IRS audits, and Tax Court petitions. Now, happy to be part of the Delsen & Company LLP team.
Susan Witt
RETIRED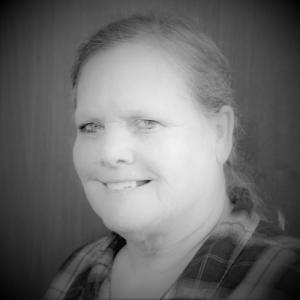 Susan Witt, has been a vital member of Delsen and Company LLP since it's inception.
Susan serves a wide variety of privately held businesses in many industries, including real estate, wholesale, retail, and health care. Her expertise includes tax planning and tax return preparation for corporate and partnership clients.